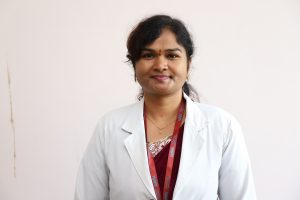 Dr. Sujatha B.K
BDS, MDS
Reader
Vids_sujatha853@vimsmail.com
Dr Sujatha BK is Graduated from JSS Dental College and Hospital, Mysore and completed her Post-graduation from Bapuji Dental College and Hospital, Davangere securing 6th rank at University level. She has also completed her PG Diploma in disaster management from IGNOU, Delhi, PG Diploma in Human Resources from Alison University, holding certifications in Systematic review and Meta- analysis from John Hopkins, Clinical Research from Cape Town, Research Methodology from PHFI, Data analytics from Alison, Data scientist from Alison, Corporate Governanace from Alison,, Preventing Dementia, Wicking Dementia and Research and Education Centre, University of Tasmania, Simulation Management course, Management of Pandemic Influenza from WHO, Certification in Antimicrobial Stewardship: A competency-based approach from WHO, Standard precautions: Hand hygiene from WHO, Good Clinical Practice from The Global Health Network, Certification in Hospital Waste Management from WHO, Digital Marketing from Accenture, Grammar check and Punctuation from SimpliLearn University. Key Note speaker – International conference, IMOCS, World Dental Congress, held at Electronic Plaza, Bengaluru, Guest speaker – National conference, Indian Dentistry held at Nimhans Convention Centre, Bengaluru. Secured second best paper award for the topic "Emotional Intelligence" at Phoenix 2021 virtual conference organized by IAPHD, Kerala Chapter. Life member of Indian Dental Association, Indian Red Cross Society, Neralu NGO, Civil defence Sector Warden, Kadugodi, Bangalore, Karnataka, India.
Contributor – Clinical Manual in Public Health Dentistry by Dr DP Narayan. Member – Institution Review Board, VIDS&RC Assistant Editor- college magazine, VIDS&RC. Anti- Ragging squad, VIDS&RC. Journal reviewer for International Journal of Dental Medicine, Indian Journal of Dental Research, Guest Reviewer- International Journal of Educational Policy Research and Review, Editor for Dentistry & Dental Practice Journal, International Journal of Current Research and Review, Biomedical Research and Clinical Reviews, Rivista Medicine, Guest Editor for British Dental Journal, Journal of Child & Adolescent Dentistry. Guest Editor for the Special Issue "Health Care Workers and Globally Emerging Infectious Diseases" under the journal "European Journal of Preventive Medicine. "Addiction and Substance Abuse" under the journal "Science Journal of Public Health. Has got a total of 32 scientific publications in her account which are published in both International and National journals with a Researchgate score of 9.91, h-index score-7. Proficient in designing research for both undergraduate and postgraduate students, Scientific writing, Statistical analysis for epidemiological survey/study,Office applications &Statistical software packages – EpiData, SSPS, PS (power and sample size calculation), Nomogram, RevMan, G* Power, Grammar check and punctuation, Plagiarism check.